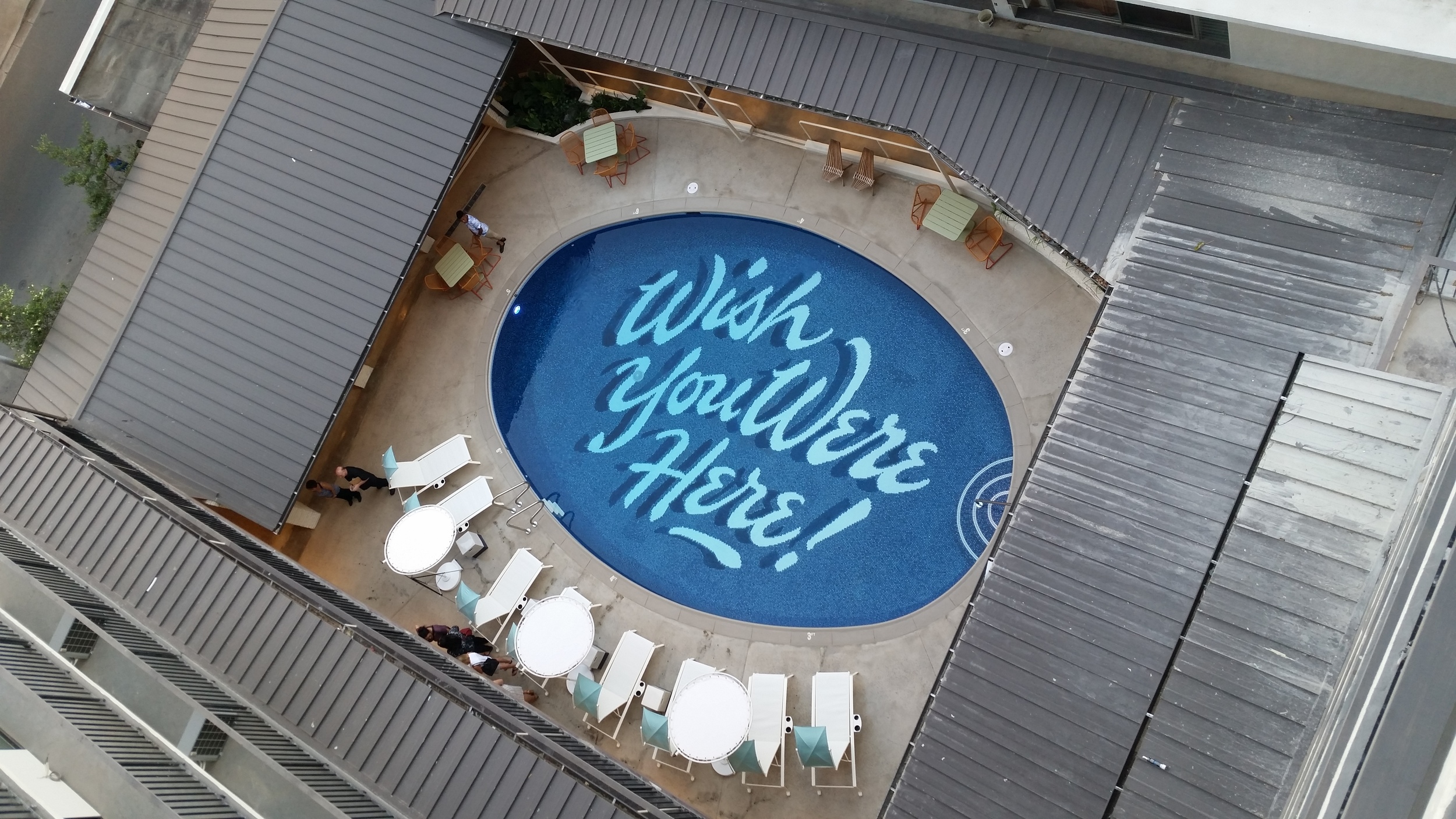 Last month we attended a "Talk & Tour" event with the Hawaii Lodging & Tourism Association at the Surfjack Hotel & Swim Club. What a unique hotel! It had a retro yet modern feel; the decor was intertwined with local art and contemporary flair. It was quite impressive to see the vintage Tori Richard fabrics used in the headboards. Check out the gallery above to view photos.
The hotel rooms were enhanced with a great use of color and telephone choice. The Telematrix 3300 is a popular model for hotels looking for that sleek, contemporary look. The phone comes in black, ash, and silver - and can be accented with colored inserts - to complement any decor.
Recently, the Surfjack was featured in the NY Times as "Waikiki's Hip New Place to Stay". Next time you are in Waikiki, check them out.
MAHINA & SUN'S (excerpt from http://surfjack.com/hotel/)
Honolulu-born chef Ed Kenney's fourth eatery, Mahina & Sun's, features his delicious and groundbreaking take on island cuisine in a hip, casual atmosphere. Kenney's commitment to offering "elevated home cooking with a Hawaiian sense of place" and utilizing local, organic ingredients shines through in his dishes. Over the past decade, through his sister restaurants, Town, Kaimuki Superette, and Mud Hen Water, Kenney has been a pivotal figure in the rapidly growing food culture in the city.